TRACING TRADES
Single channel, 38 min. Color / B&W, 2006
Tracing Trades is a multi-layered narrative experimental film about traces and points of contact, about colonial legacies and present-day colonial amnesia. Chasing and tracing the history of human trade and trafficking from Korea to Europe, the journey starts with the investigation of the history behind the mysterious "Korean Man" portrayed in a Peter Paul Rubens drawing. Being bought and brought to Italy by Francesco Carletti, a Florentine Merchant in the early 17th century, the "Korean Man" could well be the first Korean slave and arguably adoptee touching European ground. Shedding light upon Korean-European relations, and particularly transnational adoption, the quest leads to 19th century emigration of Scandinavians to North America, especially to the state of Minnesota, having the largest per capita population of Korean adoptees in the United States. Meanwhile, a department of Alien Affairs is investigating how the first East Asians came to Scandinavia. In their search, Denmark's prime tourist attraction, "Tivoli" keeps appearing in historical documents. Following these trades, they begin to look for traces that could help explain Scandinavia's colonial history, repression, and worship of certain exotic elements.
"…About Nordic colonialism...it is very much a battle about history, not just how to view the history, but how to create the history. Why we came here...Why we are here... and why our children will be here… As adoption is portrayed in such a positive, anti-racist, and even anti-colonial way, our talk must be to remind Western people that they have done this before. For hundreds of years, they have done this. They have transported non-Western, non-white people in huge amounts and commodified them, and transported them forcefully."
"There can be no healing without reconciliation. No reconciliation without recognition. For this recognition to take place, history must be once again dissected and re-constructed. Such a reconstruction can never be chronological, nor logical. As our memory and histories are per se concealed, it will always be fragmented and distorted"
(Quotes from Tracing Trades)
Video excerpt: Tracing Trades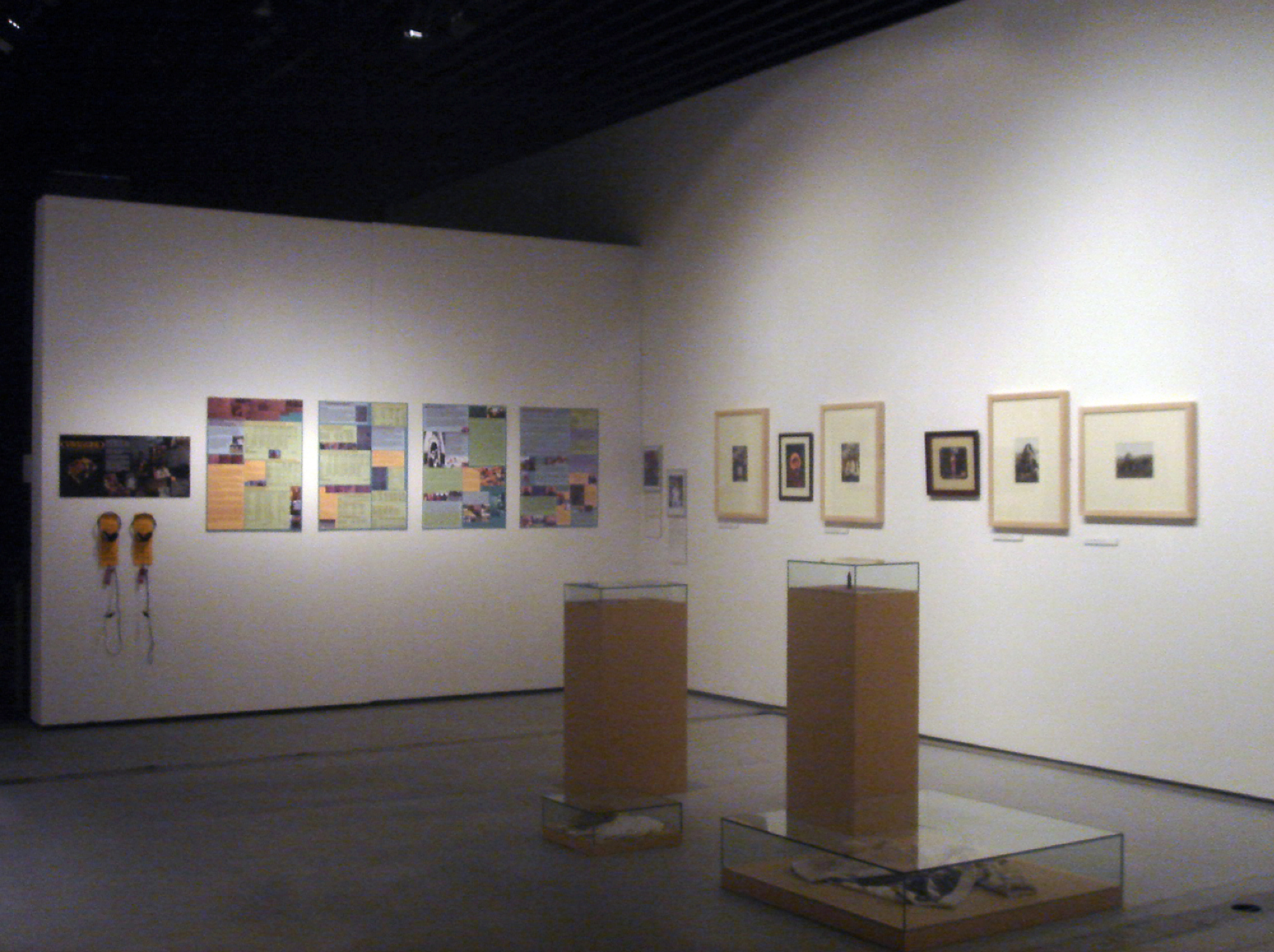 TRACING TRADES - A PARENTHESIS IN THE HISTORY OF SCANDINAVIA (2006)
Archive installation, dimensions variable
Personal photographs and documents juxtaposed with photographs from the 1936 Greenland series by Danish photographer Th. N. Krabbe.
The archive installation has been shown shown alongside Tracing Trades at Rethinking Nordic Colonialism, The Faroe Islands Art Museum and Traces at The National Museum of Photography in Denmark.
CREDITS
Concept and script: Jane Jin Kaisen, Tobias Hübinette
Directed and edited: Jane Jin Kaisen
Voiceover: Tobias Hübinette, Jane Jin Kaisen, Alfredo Cramerotti, Berry Wickenden
Photography: Jane Jin Kaisen, Carl Johan Sennels, an Katrine Dirckinck-Holmfeld
Supported by: Kuratorisk Aktion, Nordic Institute for Contemporary Art, Sleipnir Travel Grant,